What you need to know when using live sex webcam sites
Every horny guy out there searches for Completely Free Adult Webcams with No Registration but the fact is that simply does not exist. Let's explore the reasons why so that perhaps I can illuminate you on the issues and make some solid suggestions. First off yes, we do operate an adult webcams site and we are proud to say that we believe in VERY CLEAR DISCLOSURES and 100% transparency. 
Our platform provider is Streamate. This means that you can either join streamate direct or you can join HomeWebcamModels.com. They are 1 in the same. We want our customers to know that. We believe in making sure you are totally aware of all the different facets of the adult webcam site experience. IT'S ONLY FAIR AND IT'S GOOD BUSINESS. 
That being said, if you are searching out a place to have a safe, private, and secure online adult webcam experience let me try to help you by filling you in on how free adult webcams sites REALLY work and WHAT IS ACTUALLY FREE.
Adult Webcams Sites FAQ
Which sites offer free adult webcams?
These illusive, 'no sign-up' free adult webcams sites do not exist. Ask yourself this. Why would women get naked on webcam if there was a market for them to make money while also exploring their sexual fantasies? RIGHT?
Sure buried somewhere in cyberspace are a few VERY obscure sites with very, very few models that have totally free adult webcams but the quality of the sites is terrible and the selection is totally, absurdly low. Again, this is merely due to the fact that adult webcams are a service that millions of men, women, and couples pay for. There is also now a HUGE industry consisting of over 3 millions adult webcam performers around the world all of whom consider themselves to be professional webcam performers.
So yes, while it would be nice if it were free, the fact is you will have to settle for getting a good deal or a solid value over free. We can help with that as well but let me first address some of the other most common questions we get.
Why do I have to register?
There are two reasons you have to register.
REASON #1 YOU HAVE TO REGISTER FOR ADULT WEBCAMS: Adult webcam sites, the best ones that is will give you free full access to all the models and let you actually talk back and forth without any membership fees, or any costs at all unless it is a private 1-on-1 cam live webcam show. All that again, the respected and good adult webcam sites should require is that you give them a chance at earning some money by providing a good value for the entertainment that you get. That means that you leave a card on file, again just in case you do opt for the private shows. Once most people join and see that there are hundreds of models on the top adult webcam sites that charge less than two dollars per minute they do in fact opt for these shows. The concern I think most people have is that they are going to be charged some undisclosed fee. This is why you need to choose an adult webcams site carefully and only use those that are widely used and are well respected.
Again, the best adult webcam sites do NOT charge you anything for a membership or to talk with the thousands of performers. These days the consumer expectation is that you have full access to the site and that all costs are VERY CLEAR and EASY TO UNDERSTAND. We take great pride in doing both of these things and overall just making sure that our users are always happy. If we didn't go the extra mile to ensure this, our users wouldn't keep coming back or sharing HomeWebcamModels.com with their friends.
REASON #2 YOU HAVE TO REGISTER FOR ADULT WEBCAMS: 
Adult webcams sites have to ensure that you are over 18 years of age and that you are who you say you are. If security if your concern, read this. The fact, by merely choosing from the most respected adult webcams sites can save you yourself lots of headache and hassle and ensure you have found a fun place for adult entertainment. Most people discover that once they overcome their own fear and register that they love the simplicity and convenience of adult webcam sites that keep a card of file. In the world of adult webcams there are two ways these business make money.
Some adult webcam sites keep a card on file and then simple charge your card discreetly for an adult webcam show when and only when you go into private chat. Each model has a price marked that they individually set and you have to agree to that cost before you enter the show. This makes it all simple and easy for everyone to make sure they are on the same page and totally agree. Adult webcam sites that operate on the pay as you go system like this, than simply round that time to the nearest second and then merely deduct the show costs from the card on file. This is the preferred method to pay for shows.
It's also the SMART WAY! The reasons why are self-explanatory, it is because people usually dislike having to buy large packages or prepay for a service they will use at a later date.
If you think about that it never makes sense to prepay for anything. Likewise, you may only want a 5 minute show with a model that charges .99 cents a minute. In that case you total cost is just 5 bucks. That it!
Therefore, on a prepay system you avoid having to commit to large purchases that usually start out or $25.00-$50.00. You also avoid the trap of virtual currencies this way. Hands down, the system of pay-as-you go, the systems that sites like HomeWebcamModels.com uses are always the best for the consumer.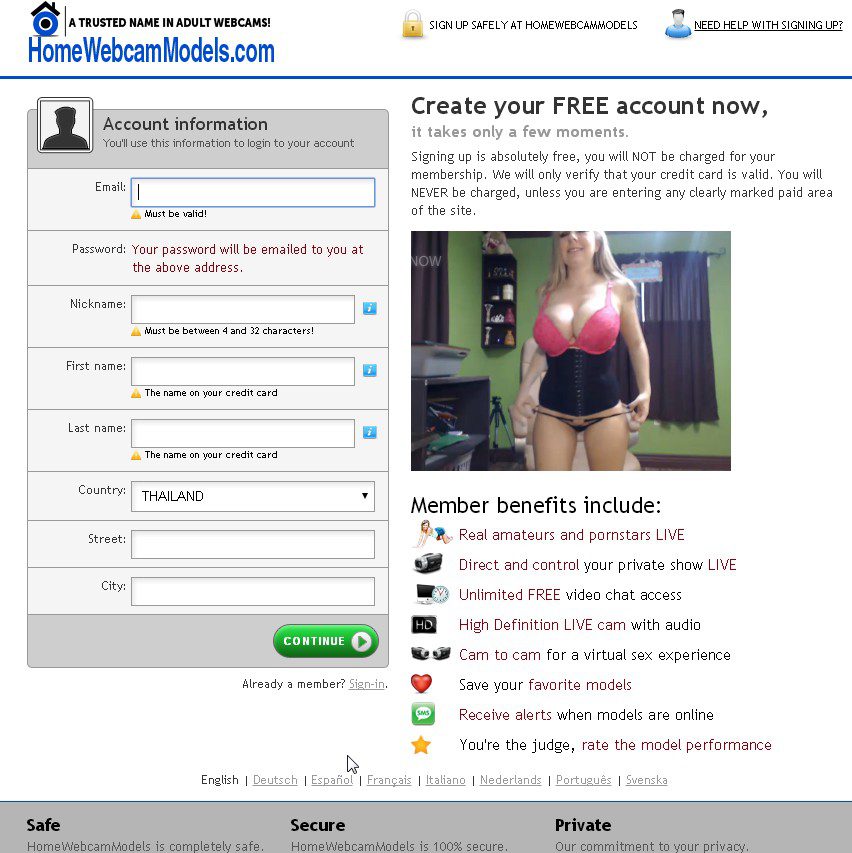 How much do adult webcams cost?
Our platform has more than 45,000 models from all corners of the earth but other sites have anywhere from 10 or 15 models to some that have as many or more than our site. It all depends as far as what they cost. The range is from less than 1 dollar per minute to 15+ dollars per minute. As a general rule you should be able to find an adult webcams site with a good selection of models and on that site the majority of the models should average out at around $3.00 per minute. If you are paying more than this amount per minute, on average than you should start to shop and compare other adult webcams sites. 
The liability for adult webcams sites is CONSIDERABLE. Therefore, adult webcams sites have had to mature to the point that these days they are very safe. Learn more about the safety of our leading site here.
That's a wrap folks! Those are the 4 big questions we routinely get from our customers — before they become long-term loyal fans of HomeWebcamModels.com, that is.
You can hop over to the HOW TO PAGE and learn more specifics and even see exactly what the user experience in like by clicking here or peruse some of the top webcams models here.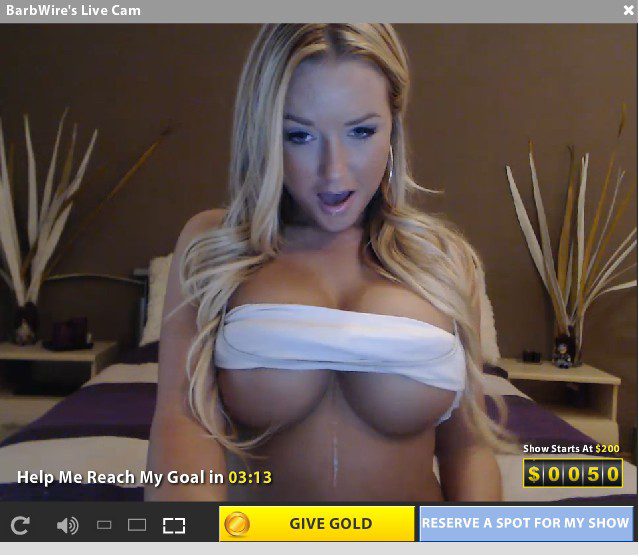 Have fun camming!